Please post a pic of your spangle budgies here so that others can learn about the mutation. Include name, sex, colour, and other mutations (if any).
Name: Blinkie
Sex: Male
Cobalt Spangle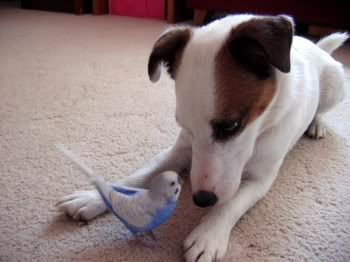 Name: Ozzie
Sex: Male
Goldenface Spangle
Other Mutations: Dominant Pied, Goldenface
Edited by KAZ, 02 August 2008 - 01:13.